MY FALL BOOK READING BUCKET LIST
I Think I love reading Fall books almost as much as I love watching Christmas Movies. I decided to search up all things Fall and come up with a book list that I am planning on reading this Fall and maybe inspire you to read along with me. Here are Four Fall Books that I think will put us in that Fall cozy feeling.
The Great Alone by Kristin Hannah
Alaska is an ideal destination for those seeking desolation—and that's exactly what Vietnam vet Ernt Allbright wants, despite his wife and daughter's wishes. It's woman vs. nature in this gripping story of survival against odds and the elements.
The Year of The Witching by Alexis Henderson
The Handmaid's Tale meets the Salem Witch Trials meets The Village (or any other sort of cult-like puritanical society). A perfectly dark horror fantasy to give atmospheric air to your autumn reads list.
The Guest List by Lucy Foley
Between the atmospheric isolated island setting and the murder mystery in this one, this book is definitely a fantastic Fall read for 2020 to curl up with. I listened to it on audio (via Libro.FM….my FAVE way to listen to audiobooks) and it was an incredible narration as I tried to figure out who was dead and which of the wedding guests did it in this slow burn murder mystery. (I have actually chose this book for my Book Club read)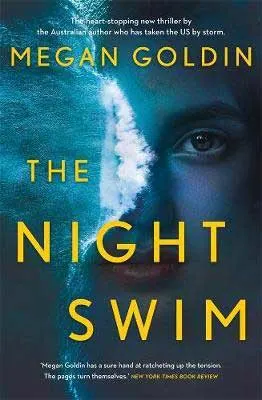 The Night Swim by Megan Goldin
Rachel Krall, a true crime podcaster, has a reputation for inadvertently solving murders and affecting trial outcomes. Some judges and lawyers despise her.With a successful podcast and die-hard fans, listeners seek out Rachel's help and coverage with their stories. Rachel heads to small town North Carolina for a sexual assault trial when she learns about an unsolved death that is seemingly not an accident. Caught up in the drama of both cases, Rachel risks her life for her passion and to help the victims.
If you are looking to join me in reading some or all of these books you can find them all here https://www.amazon.ca/ideas/amzn1.account.AFFMYJZXTN5EBLWBQSKZEM7GXFMQ/2VCMXOUYG3OQK?ref=idea_cp_vl_ov_d
Happy Reading
Sonja